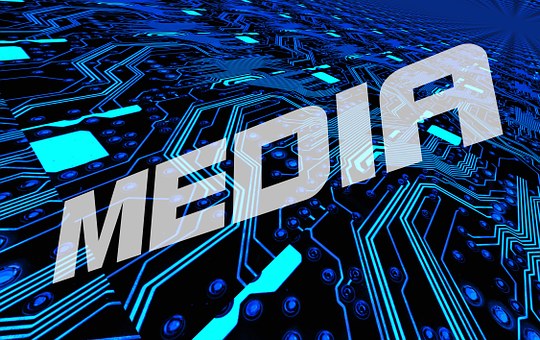 Stop Thinking Televis
ion!
Is your local news "all in" the digital race?
There is a digital divide in local news. Some stations are cutting edge, and some are lagging behind. If you are not on top of your digital game, you need to get there quickly. Viewers, regardless of age, gender, race, or screen, want information at their fingertips and expect it to be current.
Those who are digital leaders provide end users with sophisticated, user-friendly apps. Download one and you will find:
• Live newscasts when they are airing on linear TV
• The most recent newscast when a live one is not airing
• Breaking news with live coverage
• Access to customized push notifications that allow the user to decide what information
s/he gets
• A special digital-only morning newscast for people who are not up until 7:00 AM
- Some stations email a link to their "After 7:00" newscast.
• Morning and evening headlines
• And, of course, a myriad of stories
It is common for most stations to have a separate Weather app.
Leaders also use social media very effectively.
Instagram - 55% of this platform's users are between 25 and 54. This makes Instagram a perfect news vehicle. Some stations produce "Instaminutes." These are news headlines, and they usually sell a mid-roll.
Twitter - It is obvious that tweets provides users with quick access to what is happening. Leaders update Twitter constantly. They also provide Weather as well as frequent traffic updates during rush hours. In the case of an unexpected commuting problem, you can count on leaders to provide timely tweets.
Facebook - Those with a Digital First mentality view this platform as multipurpose. It can be used to stream a variety of information. Those stations with a helicopter have a page dedicated to the chopper. The airborne traffic reporter streams a continuous narrative of traffic and breaking news, and coordinates with the station in order to give linear reports. Facebook can also be a tool for hyperlocal coverage. For instance, it appears that a school board meeting is going to be contentious. The digital team will stream the entire meeting, regardless the time of day. Facebook also provides an opportunity for the users to get to know the station's personalities. Anchors and reporters who want to break out from the pack post daily. Their posts give followers a better insight into who they are when they are not doing the news.
YouTube - Skews young, but it also reaches over 50% of the people at the older end of your demo. Compelling video makes YouTube work. The key is making sure that the right stories are uploaded as quickly as possible. Stations that excel also delete stale stories in a timely manner.
LinkedIn - Aggressive digital operations put business news on this platform. As with the other platforms, when a story comes to the end of its shelf life, it is deleted.
You can learn a lot just from studying a station like ABC13 in Houston. Then decide what you can implement, and how fast you can execute. The key is that management needs to act like time is of the essence. The reality is the number of digital first viewers is growing exponentially.