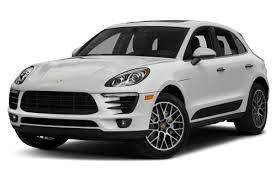 What Porsche and TV News Should Have in Common
Most stations that try to move ratings spend a considerable amount of money and fail. The reason that they fail is they incorrectly think that a better product should have a better return. The problem is, "Who determines what is better?" And what does "better" even mean? In a nutshell, better should mean different and more relevant. Great brand managers understand this. Let's use an analogy. Porsche sales were up over 3% in 2018. That increase did not come because the company produced a better/faster 911. It came because it sold more Macans (the smaller SUV). Make no mistake, the Macan is different than a Lexus or a Jeep. Its key difference is that it drives like a sports car. Plus, it also goes in the snow and is still big enough to bring home a ton of groceries. Its sports car roots have an emotional appeal and its size makes it practical. Porsche had a hit because it knew the emotional mindset of its buyer.
Back to television news. How many managers actually know the emotional mindset of the viewers? How many know the viewers' core values? When you find out, you are then on your way to building a differentiated and relevant newscast that resonates on an emotional level with the viewers. But, an industry, we don't do this. Instead, we focus on what station does the best job covering crime. We should ask whether the viewers feel personally safe. If they do, there are a lot of crime blotter stories that are wasting the viewers' time.
I am not suggesting that we should abandon efforts to constantly improve the news product. Nor should we tolerate bad writing and mediocre story telling. Just realize that only doing those things will get you nowhere fast. Ask whether you can define the relevant difference in your news in a short phrase or word. The best branded group of stations are currently owned by COX. The word they own is "coverage". It is a great word to own if you are in the news business. It's like owning the word "fast" if you own a chain of fast food restaurants.