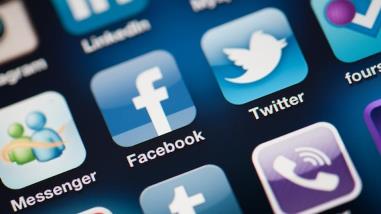 TV News:
A Guide to
Exploiting Socail Me
dia
Many television newsrooms don't fully grasp how social media can be exploited. If done correctly, you can connect more people with more relevant content than you have thought possible.
Let's begin with Twitter. Your staff should be checking it often. Twitter provides insights into what users are discussing AND what angles of potential stories interest them most. It is a good source for a story or an approach that may not have crossed your mind. It helps to have a lot of people you follow.
Many public information officers tweet important announcements. Make sure your staff is following every PIO from City Hall, Law Enforcement (Federal and Local) and, First Responders. Often important information is released on Twitter before it appears anywhere else.
If you want a Twitter user to watch your newscast, then what you tweet must be compelling. Just like on-air teases, tweets are a double-edged sword. Many people are looking for an excuse NOT to watch a local newscast. An uninspired tweet does more harm than good.
Don't forget commuters. Traffic and Weather tweets let people know how to dress for the day, and what routes to avoid on their way to and from work. In the morning, Traffic and Weathercasters have time between their segments to send a tweet. If you consistently save me time on my commute, I begin to appreciate the information, and become more likely to tune in your newscast.
Facebook is a more personal platform. It allows on-air talent to establish a friendship with potential TV viewers. But most Facebook posts are little more than a "watch my story" at 5:00 PM or whenever. That is not how to make a friend. People are interested in getting to know the talent as real people. Posts about what you did over the weekend, the traffic jam you were caught in, or even a photo of a rainbow or an anchor's pet work better.
Facebook is also a great platform for streaming video. It allows you to provide video of breaking news without interrupting programming. A car chase in Los Angeles is a good example. The police pursuit may not be important enough to broadcast. However, on Facebook, it will get significant views. Events like car chases can and should be monetized. Facebook also works for meetings that are significant to a part of your DMA. A heated school board meeting in one community may warrant a short story in your newscast. But for the parents in that community unable to attend, you can stream the entire meeting. Those parents will want to know more than the twenty seconds you can give the story on air.
It is the News Director's job to guide the team, and insure the staff is taking full advantage of social media. Successful news operations know what works, and operate as one team.