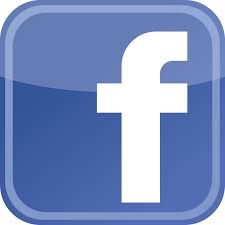 Facebook: Tips for Success
Digital advertisers are moving very quickly to engage their buyers. Right now, it appears the best way for advertisers to engage a prospect is through compelling content. For example, if you manufacture hot water heaters, you should attach your product to a blog. You would focus on what features to look for when buying one. It is more engaging than a straight ad. And, the odds of increasing sales rise.
The same is true in television news and social media. For social media to work for a TV news department, every on-air personality must contribute content regularly. It makes viewers more likely to watch a reporter or anchor on-air. And, viewers no longer see an anchor or reporter as one-dimensional. They get to actually know you. What is the best way to accomplish this?
Facebook is the ultimate engagement tool. It not only allows you to give readers insights into you, it reveals what you experienced covering a story. You can also tell readers about some of the interesting people you met along the way. Think of a post as your opportunity take readers behind the scenes and discover what it like to do your job every day. You can write a post or go live on Facebook, as Lou Young, a retired WCBS reporter used to do. His live reports were usually filed from a moving vehicle as his photog was driving back to the station. His posts were extremely timely.
If you are an anchor there are many things you can post. You can write about anything from an internal debate about what the lead story should be to the difficulty you may have experienced on your commute to work.
In the mornings, postings about traffic and weather conditions are really important. Whenever possible, the traffic reporter should include video. Both weather and traffic should be updated a lot during the morning and evening commutes.
Managers need to keep track of what is being posted and by whom. Some will be eager to post. Other may need a little prodding. It is noteworthy to point out that the first place station in a market is usually the social media leader. You may say, "Of course, they have a bigger following on air, so why wouldn't they win social media too?" My answer is, "If you want to be number one, use every tool you have."