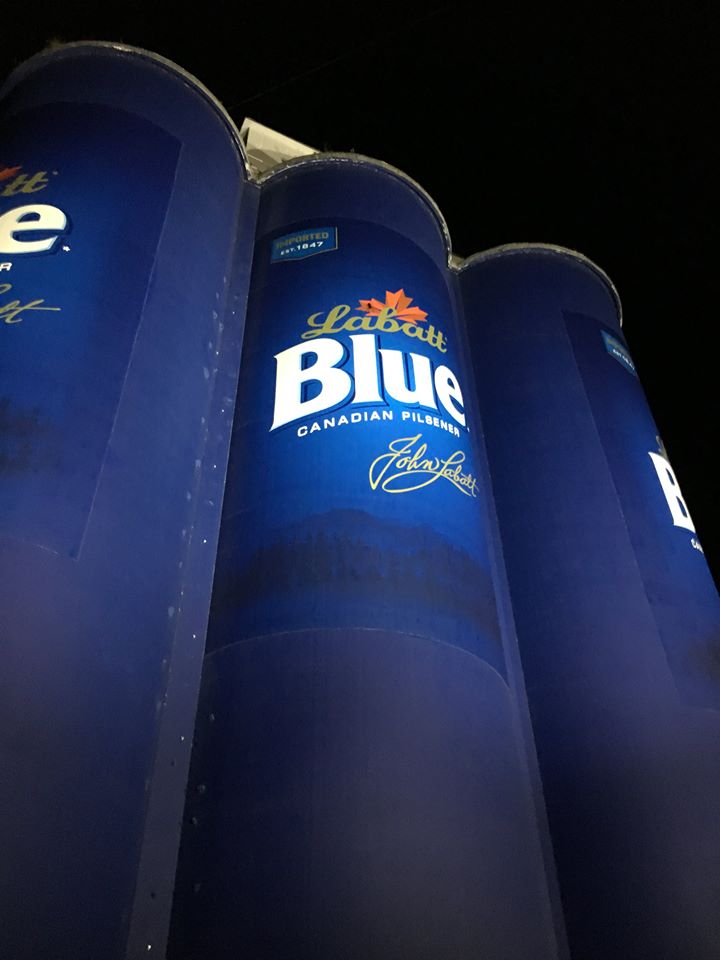 Breakthrough advertising requires taking risks. However, it does not require a huge budget or even pretesting to produce advertising that gets noticed and resonates with consumers. Labatt took advantage of a few of the grain silos in Buffalo, New York. You know those round tall things that kind of look like beer cans. Factor in that Buffalo is America's comeback city. Its latest development is Canal Side, which is very popular with locals and tourists alike and that is where these silos are. Suddenly the silos were painted and visitors were exposed to giant beer cans. Friends told other friends that they had to go see the silos and they did. It is not the first piece of breakthrough advertising for Labatt. Labatt capitalized on a bear in a series of TV commercials. These ads have been shared on Facebook and You Tube. Click on the icon below to see one of the sexier ones.
Then there is AFLAC. The original AFLAC commercials appeared to be very risky for a conservative insurance company. But, the duck put them on the map. Sales not only soared in the United States, but AFLAC is now the number one insurance writer in its class in Japan. It was a risk that was minimized by extensive pretesting. But the payoff was obviously worth it.
The bottom line is obvious. If you want to get noticed, you must create spots that end up producing a buzz that goes well beyond just the television spots you air. Those will give you great reach, but social media will make you a "friend to friend" success.